JSD STAFF - Teachers/Choreographers
"I am a dance teacher, thankful for the opportunity to pass on my passion for the art of dance."
- Rhee Gold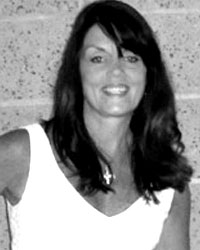 JOANN SCHOENIG - DIRECTOR/OWNER/TEACHER
Joann Schoenig has been the owner/director/teacher of JSD for thirty four years. She began dancing at the age of 3. Opening her own studio was her childhood dream. Growing up, she taught and choreographed at local dance studios, recreation centers and elementary schools.
Miss Joann is certified and trained in all genres of dance. Certifications include: Dance Educators of America, National Association of Dance Teachers, Professional Dance Teachers Association and The Arts Council Co-Op she's partnered with CLI Studios. She continued her training after opening her studio, at The Broadway Dance Center and Steps, in New York City. She also has attended workshops and conventions with the top choreographers in the dance industry. She feels one must always continue to grow with dance, that is the beauty of the art. She gives her students the motivation and knowledge to reach their highest potential, her award winning competition team speaks for itself. She has choreographed titlest, high score, overall and special judges choice awards for prestigious competitions at the state, regional, and national levels. She was awarded the Best Director Award and recently recieved the ADCC 2019 Dance Studio Excellence Award. She also has been on the other side of competition where she judged regional and national level competitors from all over the east coast.
Joann's School of Dance has been a stepping-stone for many career and lifetime choices. Whether it be auditioning for school plays, performing in the American Ballet Reparatory, The Nutcracker and Sleeping Beauty, majoring in dance in college, opening their own dance studios, becoming Miss New Jersey, or winning second runner up in Miss America. This is what students from JSD have achieved and she couldn't be more proud to call them her students. Students from JSD have experienced performing at The Apollo Theatre, Radio City, Boscov Thanksgiving Day Parade, World of Hip Hop Championship, Clutchfest, Titans Workshop and The Broadway Dance Center, as well as many local festivals, fundraisers, and charity events. Wherever you go, you will meet someone who has graced the stage or trained at Joann's School of Dance.
Over the past 34 years Miss Joann has met so many wonderful children that convey their love for dance some for just a hobby and others because they've been inspired at JSD to pursue a career in the arts. Miss Joann is extremely proud of her students and she looks forward to providing excellent dance education to the city of Elizabeth and surrounding towns.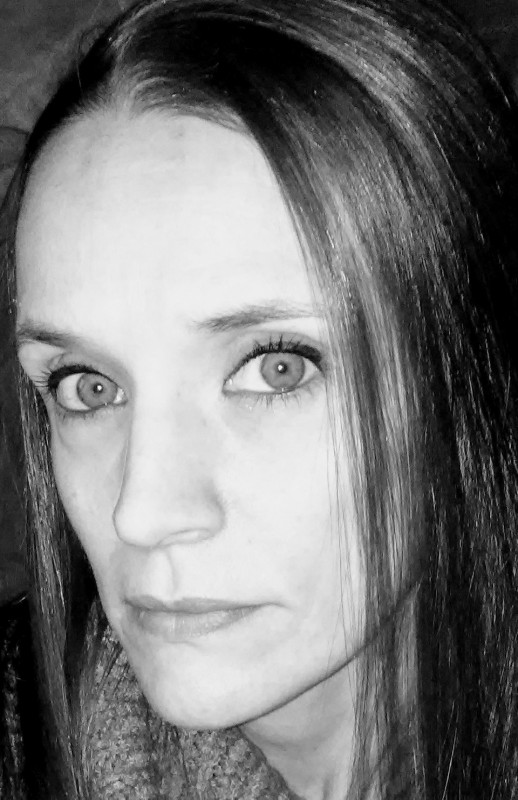 MELISSA BROWN
Melissa Brown developed a love for dance at an early age. She began dancing at Joann's School of Dance at the age of five. Melissa is trained in all genres of dance, including ballet, tap, jazz, lyrical and acrobatics. Throughout her dance career she has participated in many dance workshops, various dance competitions, parades and other local performances. Melissa was a state and national dance champion and won numerous high score awards and was recognized in her excellence in acrobatics. Melissa has taken Master classes with Wade Robson, Brian Friedman, Frank Hatchett, and Rhapsody to name a few. Melissa has been teaching and choreographing for 23 years. She is a choreographer for JSD's competition team and she has had a copious amount of dances win special awards at various dance competitions. As a mother of three young children Melissa realizes the importance to nurture each individual student by building their confidence and showing them that perseverance and persistence will lead them to success.It is Melissa's goal to inspire every student so that they recognize their talent and reach their highest level of potential.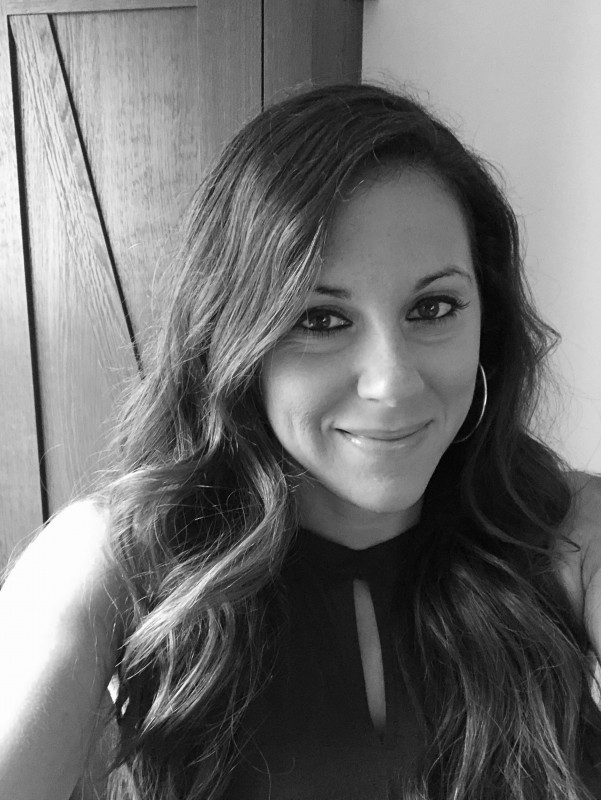 MELISSA BORRELLO
Melissa started dancing at the age of 2 1/2 with Miss Joann. She has been trained in ballet, tap, jazz, acrobatics, lyrical, pointe, and modern. Melissa started competing at age 5, and received many awards in regional and national dance competitions for solo and group routines throughout her years of competing. Melissa has taken part in workshops and classes with Frank Hatchett, Mia Michael, Brian Friedman, Wade Robson, and many other instructors. Melissa has taken part in the Boscov's Thanksgiving Day Parade, the Rockette Experience, the Pulse Workshop, and other dance workshops.
Melissa graduated from the College of Saint Elizabeth in 2008 with a Bachelor of Arts in Psychology and Education with a concentration in Special Education. She has been teaching at ECLC in Chatham, a private special education school, working with students with severe disabilities between the ages of 5 - 21. Melissa has been working at ECLC for 12 years.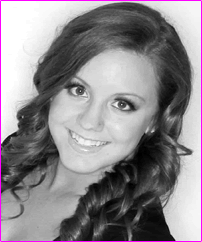 CHRISTINA CATONE
Christina began her dance training as a toddler in a local studio in Union County, She studied ballet, pointe, tap, musical theater and salsa but specializes in hip hop, jazz lyrical/contemporary. Christina was a competitive dancer throughout New Jersey in her early dance career. She won many awards for her performances at both regional and national competitions. Christina continues her training at the Broadway Dance Center in New York City and Millennium Dance Complex in Los Angeles. She has performed in many dance venues in New York and New Jersey including Six Flags Great Adventure, The Prudential Center, The State Theater and MetLife Stadium during the 2014 Super Bowl Halftime Show with Bruno Mars. Christina's training has afforded her the opportunity to teach dancers from 2 ½ to adult in various styles. She has conducted workshops and intensive programs for studios such as The New Jersey School of Ballet. Christina is a former member of the Barefoot Dancers, a semi pro dance team that performs for the Somerset Bears Major League Football Team.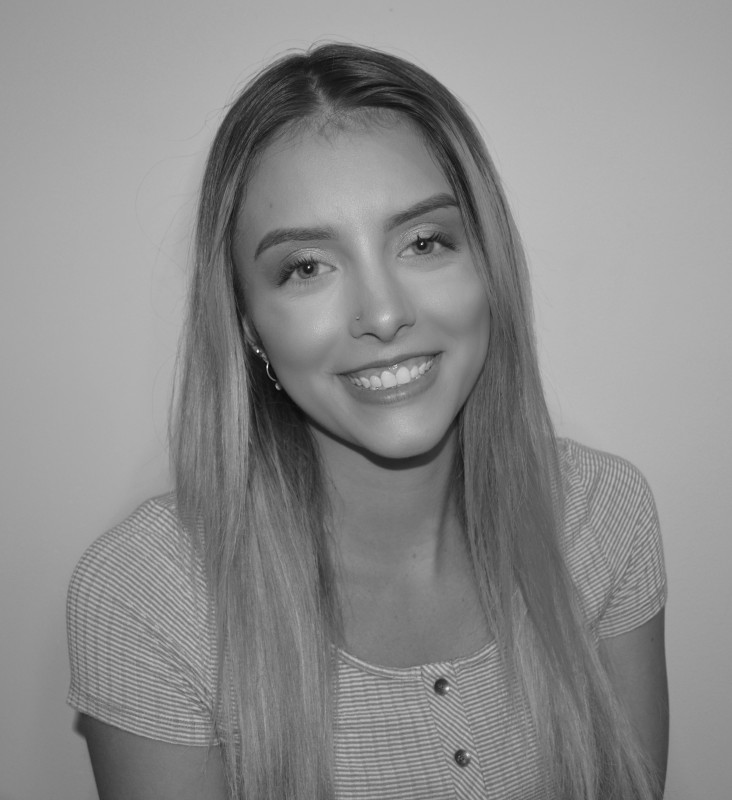 KYLIE SCHOENIG
Kylie began her dance training at the age of 2 at JSD. She has trained in Ballet, Pointe, Lyrical, Contemporary, Modern, Tap, Jazz, Hip Hop and Acrobatics. Kylie has taken classes/workshops at The Joffrey Ballet Summer Program, The Pulse Workshop, Nexus On Tour, Millenium Dance Complex, Playground LA, and has taken class from teachers known worldwide such as, Ian Eastwood and Brian Friedman. She has also trained at the American Repertory Ballet School, The Broadway Workshop, and Middlesex Performing Arts Academy. Kylie has performed in Mark Morris' "Polka", Graham Lustig's Ballet "The Nutcracker" and "Sleeping Beauty", Sidra Bell's "Residue Again", World of Dance, Clutchfest, Nets Basketball Pre Show and at several Festivals and Theme Parks.
Kylie is currently majoring in Dance at the University of the Arts in Philadelphia for a BFA in Dance. Over the years her passion for choreography has grown and she loves to share that with her students. Currently, Kylie choreographs for the JSD competition team, and teaches recreational classes, as well as solos.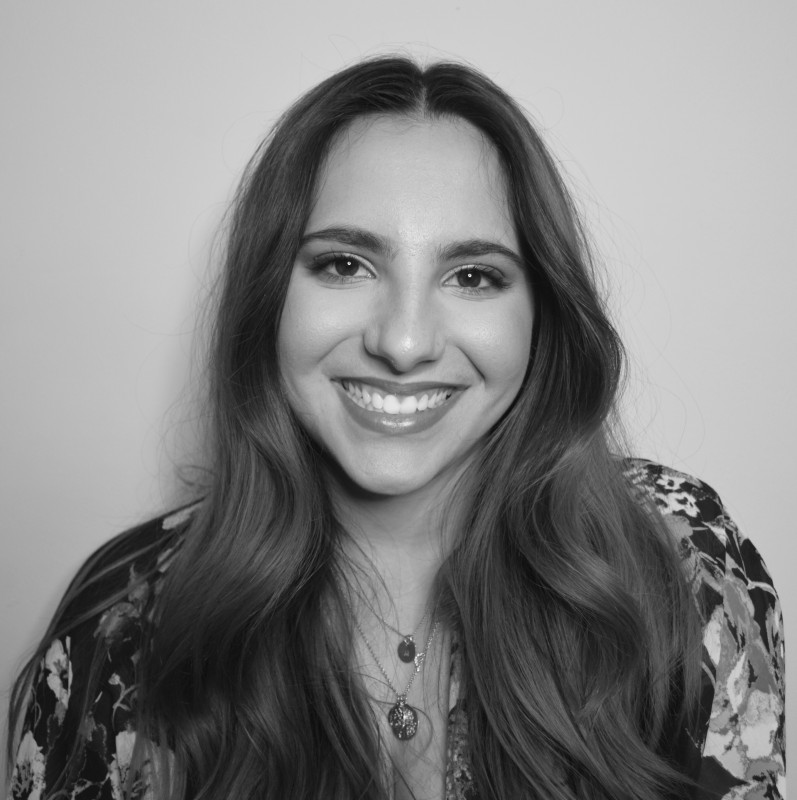 BRIANNA CRUZ
Brianna began her dance journey at the age of 5 at Joann's School of Dance and fell in love right away. She trained in Ballet, Tap, Jazz, Lyrical, Pointe, Contemporary, and Acro. Her favorite styles of dance are Acro, Contemporary, and Jazz. She began competing with JSD at the age of 6 winning overalls and special awards for group dances. She currently teaches solos, group classes, and choreographs for the JSD competition team. Brianna has participated in many workshops in Jazz, Lyrical, and Hip Hop, taking classes with well known dancers like, Russell Ferguson. She has also performed in the Nets pre-show game, and at local festivals/theme parks. Brianna's favorite part of teaching is working with students of all ages and watching them grow in dance from the beginning of the dance season to when they perform on stage at the recital.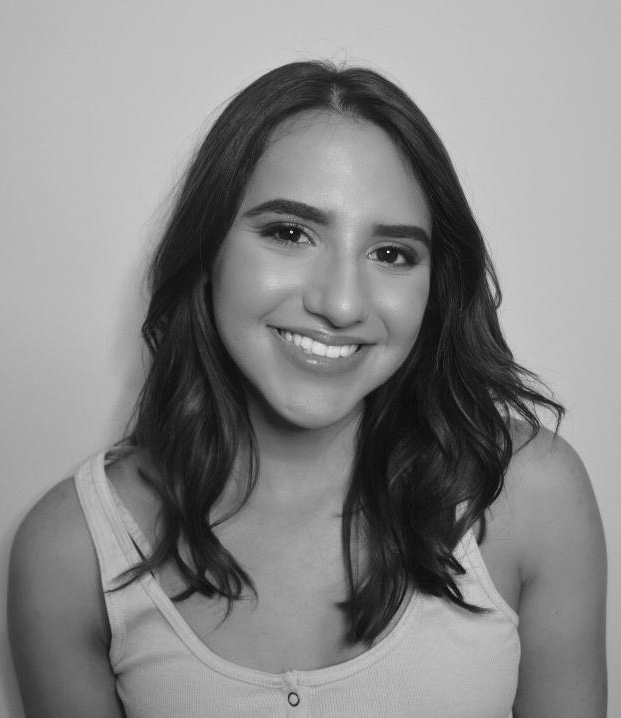 SAMANTHA CRUZ
Samantha's love for dance started at the age of 3 at Joann's School of Dance. She studied Ballet, Tap, Jazz, Pointe, Acro, Lyrical and Contemporary and started competing at 5 years old, winning awards and overalls for group routines. Samantha has participated in workshops in many styles of dance, taking classes with well known artists such as, Russell Fergusen. She has also performed in the Nets Basketball Pre-Show, at Six Flags Great Adventure, and local festivals. She started student teaching at the age of 13, with her passion growing each and every day. Samantha presently teaches solos and classes at JSD and also choreographs for the JSD competition team.
Samantha is currently continuing her education at Kean University, where she is studying psychology and is also a member of the Universities Dance Team.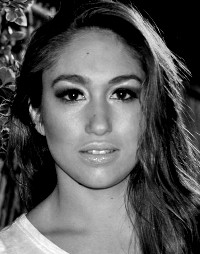 JACQUALYN FREIRE
Jacqualyn is a graduate of Montclair State University where she completed a Bachelor in Fine Arts in Dance Performance. She trained at Joann's School Of Dance, completing 17 years with the studio. Miss Jackie had participated in the studio competition team in both groups and solos and also took part in the Hip Hop competition World Of Dance with In Da Clutch Dance Crew. She began assistant teaching at the age of 14 where her love for dance became stronger and she realized her love for teaching. At the age of 20, Miss Jackie began instructing her own classes allowing her to share her love for dance with her students. She enjoys seeing the students of JSD smile and achieve their goals in the dance studio.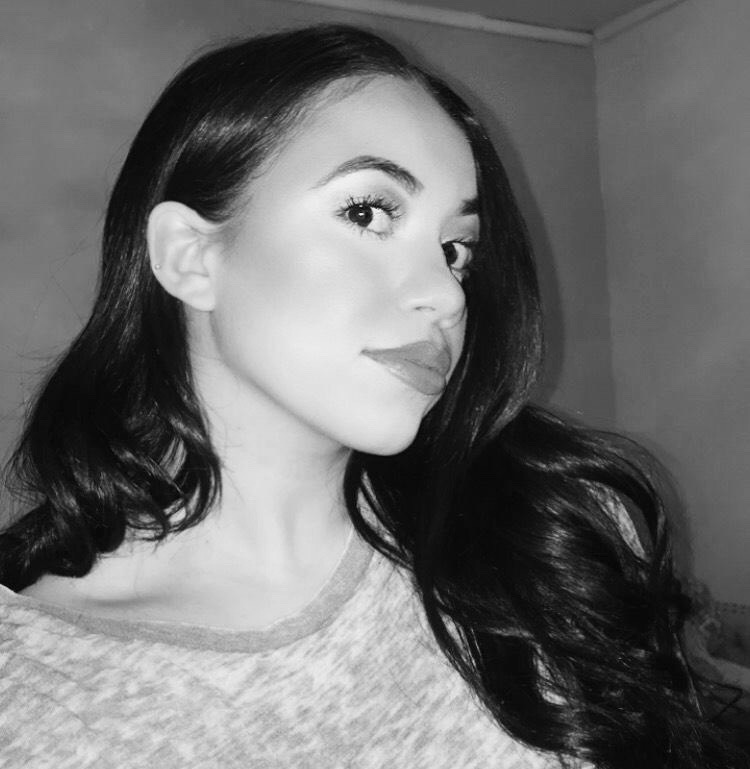 YARELIS LAFUENTE
Yarelis began dancing at Joann's School of Dance at the age of 8. She competed regionally and nationally for seven years, where she received many awards for solo and group routines. She is trained in ballet, jazz, lyrical, pointe, hip hop and tap. Yarelis was co-captain of the dance team for two years at Union Catholic Regional High School, while also being a student teacher at JSD. During those years, she had the privilege of taking part in many workshops such as: the Rockette Experience and The Pulse on Tour, which she did for several years. There, she danced with well-known choreographers such as, Chris Judd, Mia Michaels, Tyce Diorio, Robert Hoffman, among many others. Yarelis also attended the Princeton Ballet summer conservatory and the summer dance conservatory at Mason Gross School of the Arts. She then attended Wagner College, where she earned her Bachelors of Arts in Special Education, General Education, and Spanish. Yarelis has always had a passion for dance as well as helping others grow and is excited to combine the two worlds.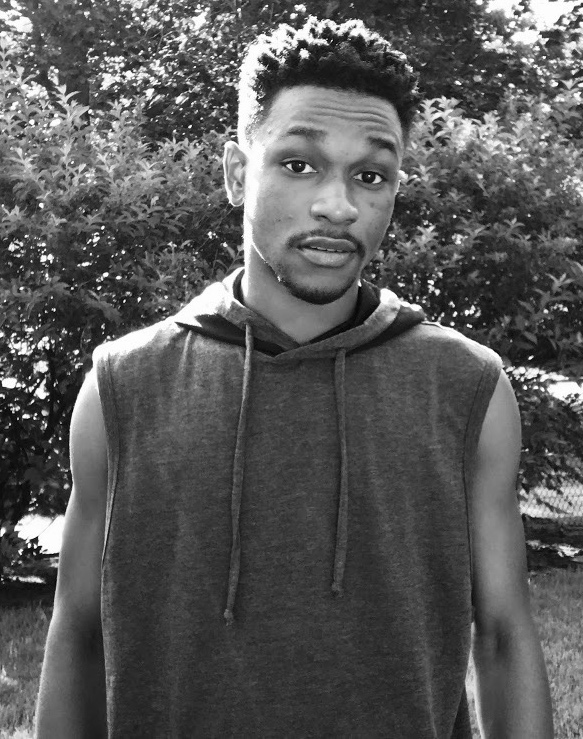 FENLEY LAMOTHE
Fenley, aka Aries was born in Elizabeth. He has been dancing for 5 years in the style of Popping/Animation. Animation is a sub-genre of Popping where the dancer morphs the style of popping into things one sees in cartoons, video games, comic books and one's imagination. Aries trained with two local dancers named DA Hack and Static and is self-taught by watching videos of Androiid and Bluprint from YouTube. Aries is a high school graduate at Alexander Hamilton Preparatory Academy in Elizabeth, N.J. where he took 4 years of dance elective. Throughout his high school career, he has choreographed and performed in all school sponsored dance shows and assemblies as well as competing in many local dance battles and performing in many shows. He won Battlefest NJ in 2015, Temple II in 2016, was a semi-finalist in Dynasty Dance Tours in 2016, and solo contest winner for World of Dance Finals in 2017. He has choreographed and performed for Union County Teen Arts Festival & NJ State Teen Arts Festival (2016 & 2017) and performed at World of Dance Finals in Pasadena, California (2017). Aries received a full scholarship to attend the 2016 Summer Dance Intensive sponsored by 10 Hairy Legs in New York City. In addition to Animation, Aries is learning ballet and Modern/Contemporary dance with the help of his dance teacher Amanda Camp-Coln, which has helped develop his technique and choreography within Animation. He is grateful to be teaching at Joann's School of Dance & allowing him this opportunity to share with other passionate dancers and teaching the community. Check out his YouTube channel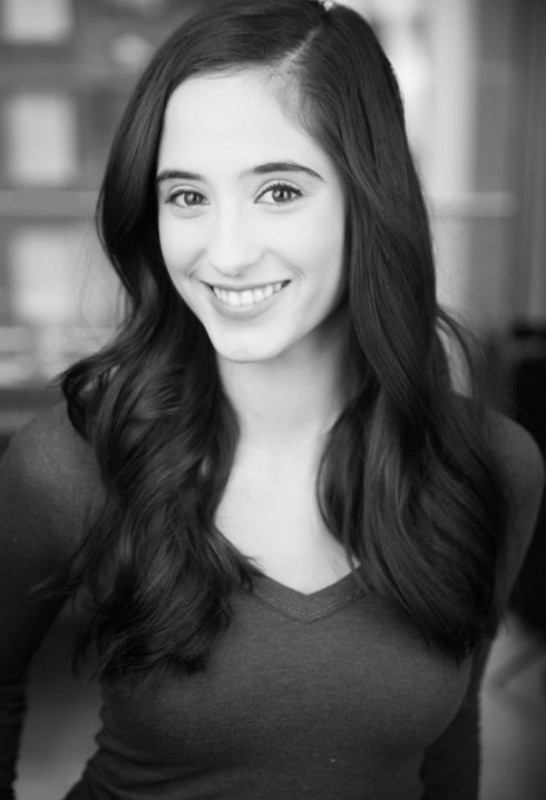 VANESSA SIERRA
Vanessa Sierra is currently receiving her BFA in musical theatre at Montclair State University. She was last seen on stage in the Paper Mill Playhouse New Voices concert where she trained for three summers in voice, acting, and dance. She was last seen on the regional stage in High School Musical (Gabriella Montez), Legally Blonde (Brooke Wyndham), and Mamma Mia. In 2017, Vanessa was nominated for a NJACT Perry award in the category "outstanding youth actress in a musical" for her role as Carrie White in Carrie the Musical. She appeared on television as a dancer in a 2016 Emmy award winning Telemundo commercial. Vanessa owes all of her dance training to Joann's School of Dance where she studied for 15 years. She is beyond proud to be an alumna of this amazing studio and can't wait to come back and share her love of musical theatre.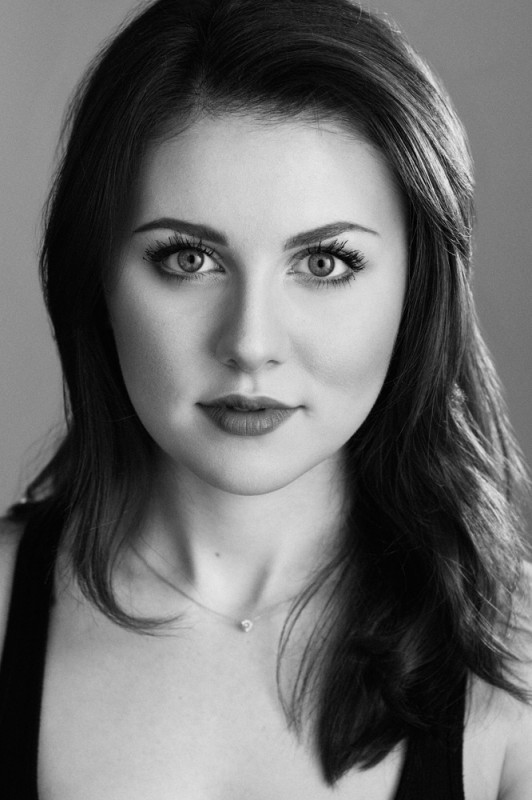 KATIE CLAIRE MCGRATH
Katie Claire McGrath is a professional actress/singer based in NYC. She is the daughter of actors Toni DiBuono and Michael McGrath. While attending Montclair State University's musical theatre program, Katie performed in THE KLEMPERER'S NEW CLOTHES (Jinny) and CITY OF ANGELS (Angel City Four Alto). Since college, she was featured on LAW & ORDER: SVU ("Patrimonial Burden") and performed on Disney Cruise Line's The Disney Dream as a MainStage performer: THE GOLDEN MICKEYS (Ensign Benson), VILLAINS TONIGHT and DISNEY'S BELIEVE. She played the role of Brooke in the 2017 revival production of BE MORE CHILL at the Strand Theatre and starred as Elle Woods in Fair Moon Stages' LEGALLY BLONDE alongside Tony-nominee Willy Falk (Callahan) at the UCPAC. Her upcoming projects include feature film INSIDE THE RAIN and NEWSIES (Katherine) at Theatre by the Sea. Katie is a proud member of SAG-AFTRA and AEA.